Highlights:

Office Hours
Financial Update
CBOQ Thank You Note
RightNow Media
PAR
Family Game Night
Food Bank Needs
WBC Values
Our Daily Bread App
Free Books
Coldest Night of the Year
Watoto Children's Choir
Discovery Church
CHURCH OFFICE HOURS
Tuesday-Friday, 9am-12pm
FINANCIAL UPDATE
JANUARY 2020

General Income
Budgeted: $18,666.67
Donations To date: $17,384.22
Loose
Budgeted: $250.00
Donations to date: $304.45
Total
Budgeted: $18,916.67
Dontaions to Date: $17,688.67
Opportunities for the
Upcoming Week

Sunday, February 9th
Worship Practice-8:30am
Board Meeting-12:00pm
Lynde Creek Service-2:00pm
Tuesday, February 11th
Encounter-7:00pm

Wednesday, February 12th
Blessings-9:30am
Explore-7:00pm
… people like the worship time where it is.
Canned Meat (not fish)
Chunky Soup
Pancake Mix (add water only)
Canned Tomatoes
The Watoto Children's Choir will be returning to Whitby Baptist this February!
They will be performing their new album "We Will Go." The children will share their personal stories and present live music. Come discover the power of God's love transforming live around the world.
Thursday, February 20th
6:30pm
We are still looking for volunteers to help with setup/takedown and more!
Please click
here
for a list of volunteer opportunities or speak to Kristen Osborne.
Has it ever dawned on you that nothing has ever dawned on God? He knew before the world began that His people would face hardship, so He gave us His Word. The Book of Ephesians is a survival manual—it equips believers to thrive in a world that hates the message of Jesus Christ. Paul the Apostle writes to encourage believers to live well—we've been lifted from the graveyard of sin and called to shout the gospel into the darkened world.
Join us for the remaining 5 nights starting at 6:45pm.
We're Discovering Christ TOGETHER.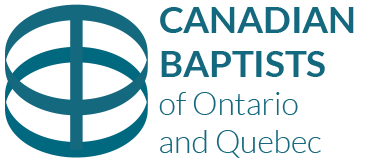 Please check out our Bulletin Board for a thank you note from Tim McCoy.
SUNDAY MORNINGS
Developing a Christian Worldview by seeing God's Answers to our most challenging Questions:
Where did we come from?
Why are we here?
Why is there evil?
How can I be really free?
How do I be me?
How does death relate to life?
PAR – Pre-Authorized Remittance
If you are interested in signing up for PAR (monthly tithe from your bank account) or to update your PAR amount, please complete a form and leave it in Cristina's mailbox in the office.
Forms can be found in the Welcome centre or in the Members Download section at
whitbybaptist.ca
FREE BOOKS!
Please feel free to take as many books as you like from the cart in the foyer! We are giving away the remains of our church library.