2018 W4W Fall Ladies Retreat
Theme: Teapots of Character (Galatians 5:22)
Friday, November 2- Sunday, November 4
Fair Havens Bible and Retreat Centre (just 75 km straight north of Whitby)
Submit registration and payment to Darlene Banks (No registrations accepted after October 14, 2018)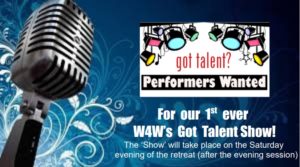 You could sing a song, … or play an instrument,…tell a story,… perform a skit,
or a lyric dance,… impress us with your karaoke skills, … or dazzle
us with your juggling abilities… etc…
Be creative and let your inner talents come out for us all to enjoy!
Perform solo or as a group…totally up to you!
Contact Alyssa Gionest (alyssaaprilg@gmail.com) if you have an act in mind…
and she'll make sure you get on the program.
Don't miss your chance to showcase your talent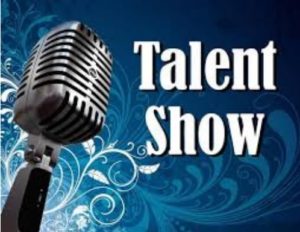 You are invited to another W4W Fall Retreat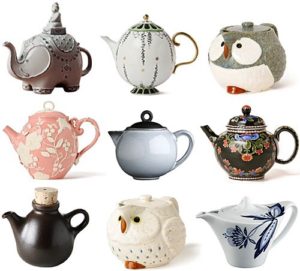 Friday, Nov. 2nd –
Sunday, Nov. 4th, 2018
The 16th annual W4W Fall Retreat is just around the corner. If you haven't registered yet, there is still space available…however it is very limited… so if you'd like to come, please register before Oct. 14th to secure your spot. Mark your calendar, tell your friends and family, and plan to join us for another great weekend. This year we are very pleased to offer a 2 night retreat…a perfect weekend get-away for some rest, relaxation, and spiritual nourishment! Come join us!
This year's theme…
Teapots of Character
With Theme Speaker…
What pours out of our lives is entangled with our character.
Therefore…
Character Matters!

Theme Verse: But the fruit of the Spirit is love, joy, peace, longsuffering, gentleness,
goodness, faith, meekness, temperance: against such there is no law. Gal 5:22
A Note from the Planning Team…


This is Our Final Notice!!!!
Registration fee is now: $180 (Fri.-Sun. – double occupancy),
$230 (Fri.-Sun. – single occupancy), and $90 (Sat. only)
Registration forms will be received up to, but no later than Oct. 14th !

See the registration form for workshop descriptions and other retreat details.
If you'd like to join us, there is still time… and a few spots available!!!
Speak to Darlene Banks (retreat registrar) or any other
member of the W4W Planning Team.

Absolutely no registrations will be accepted after the Oct. 14th deadline. And, due to facility stipulations, any cancellations after the Oct. 14th deadline are 100% non-refundable.
W4W Planning Team


Darlene Banks, Sue Carkner, Christine DuMoulin,
Alyssa Gionest, Beth Parks and Karleen Wickett-Gionest