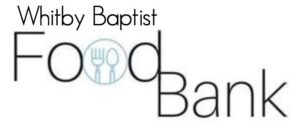 Food Bank
We are thankful that we can serve our local community through the Food Bank on Thursday mornings from 9:30am until 11:30am.
If you would like to volunteer, you may
get in touch with Darlene for more information.

Whisk
We are excited to announce that Whitby Baptist Church is now live with access to the Whisk app! It is our hope that this will be a source of connection for the people of WBC and an outreach to those beyond our church family.
• Simply download the free Whisk app on your phone or computer.
• From the home page choose the Communities tab from the top ribbon.
• In the search bar type WBC cooks. This will take you to a selection of favourites published in Whitby Baptist Church Cookbook – 1989.
• Click on the green +Add button.
• A user-friendly form will populate, and you will be directed to add the details of your recipe and save.
Why not pop on today and share one of your favourites! It will be great to see you there!
This is an initiative brought to you by the Fellowship KMA if you have questions, please contact Susan Packer.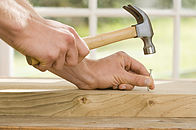 Property Committee
To be good stewards of all that God gives us starts at home and flows out of the heart of our Church ministry. In addition to encouraging good stewardship and tithing on a personal level, we also need to make sure that our building and grounds are ready and able to be used for the very things that God is seeking to do in and through our community. Our building is used on a regular basis by several 'outside' groups.
Opportunities for ministry include capital purchases, building repair and management. We make a huge difference when we allow ourselves and all we have to be available to God for His use.
Passionate about building related issues? The Refuge
Working alongside the dedicated staff of The Refuge in Oshawa, people from WBC support this ministry to youth from the street by hosting, cooking and serving meals while offering friendship and support.
The Refuge offers many other programs that are worthy; supported both financially and personally by the offering of your gifts and your time. Check out their website (
www.refugeoutreach.com
), or ask at the church for more information.