We meet every Sunday morning from 10:00 am to 11:15 am for Worship.
Our Sunday morning services are family friendly and intergenerational. In addition to a variety of hymns and choruses, our services always include prayer, the reading of God's word, a relevant message for the week and quite often a children's time.
There is worship specifically geared toward children in the lower classrooms immediately following the special children's time during the service. Nursery (Rootworks) is also available at that time.
Our building is equipped with an elevator, and an air conditioned worship centre for the warmer months.
Join us this Sunday at 10 am and add your worship to ours.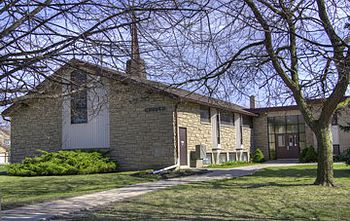 WEEKLY EVENTS
Sunday
10:00 AM – Worship
Monday
6:30 PM – AA
Tuesday
7:00 PM – Worship Rehearsal
Wednesday
Thursday
9:30 AM – Food Bank
Friday
7:00 PM – Youth Group