September 21, 2018
---
Monday, September 24 7:00pm
Focus: Ontario Shores
Speaker: Brad Lockner
To Bring:
A pair of socks for a male/female
Your calendar, and a pen
Saturday, September 22nd
Omemee Baptist Church
9:30am-1:00pm
Keynote Speaker: Anne Taylor – Indigenous Cultural Archivist

2018 W4W Fall Ladies Retreat
Theme: Teapots of Character (Galatians 5:22)
Friday, November 2- Sunday, November 4
Fair Havens Bible and Retreat Centre (just 75 km straight north of Whitby)
Submit registration and payment to Darlene Banks (No registrations accepted after October 14, 2018)
---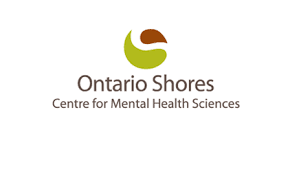 Ontario Shores Gift Bags
Once again we are gathering items for gift bags given to patients at Ontario Shores.
This year we need toothbrushes and male/female socks. (Due to your generous donations, we now have enough wash cloths – thank you!)
Please contribute to this long running effort to bring cheer to those often forgotten. Please place donations in the brown hamper in the foyer. If you have any questions, contact Brad Lockner.
---

FOOD BANK ITEMS NEEDED:
Coffee (instant or ground)
Granola bars nut-free/cereal bars
Canned meat (WE HAVE LOTS OF TUNA, THANKS!)
Canned salmon
Cereal Juice
Topic : Praying for the saints!
Monday, Oct 1st @ WBC in the community room 7:30-8:30 pm
Please join us for prayer; may we not take this opportunity for granted!
Opportunities for the Upcoming Week
Sunday, September 23rd
Rise-7:00pm
CORE-7:00pm @ Scott's
Monday, September 24th
Whitby Baptist Women-7:00pm
Tuesday, September 25th
Worship Practice – 7:00pm
Wednesday , September 26th
Blessings – 9:30am
Rock-7:00pm
Men's Bible Study @ Yoshiki's-7:30pm
Sunday, September 30th
Rise-7:00pm
CORE-7:00pm @ Scott's